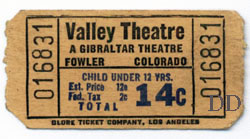 1952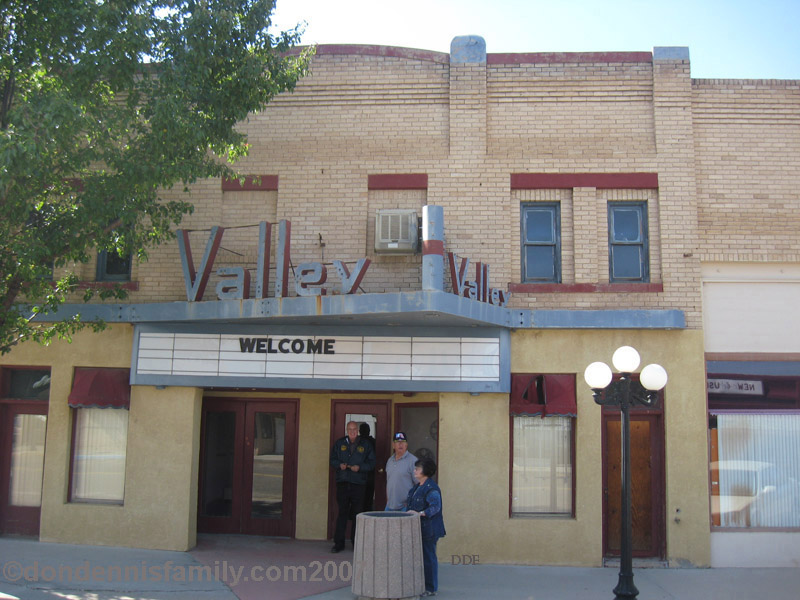 Don Dennis, Richard and Veree Pickerel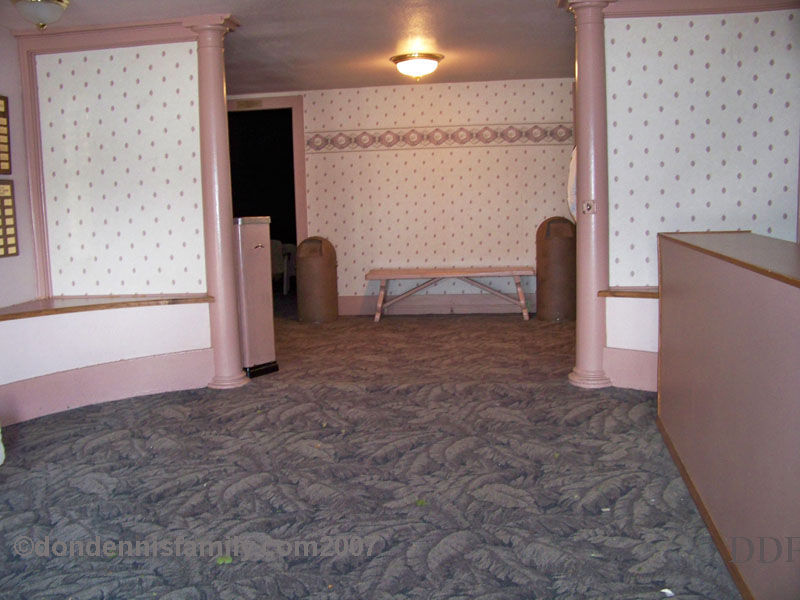 Lobby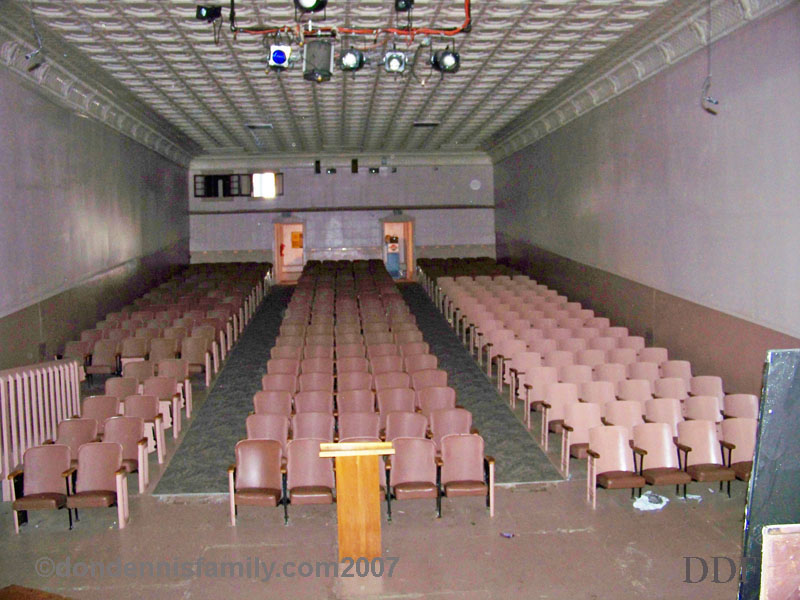 Main Theater seating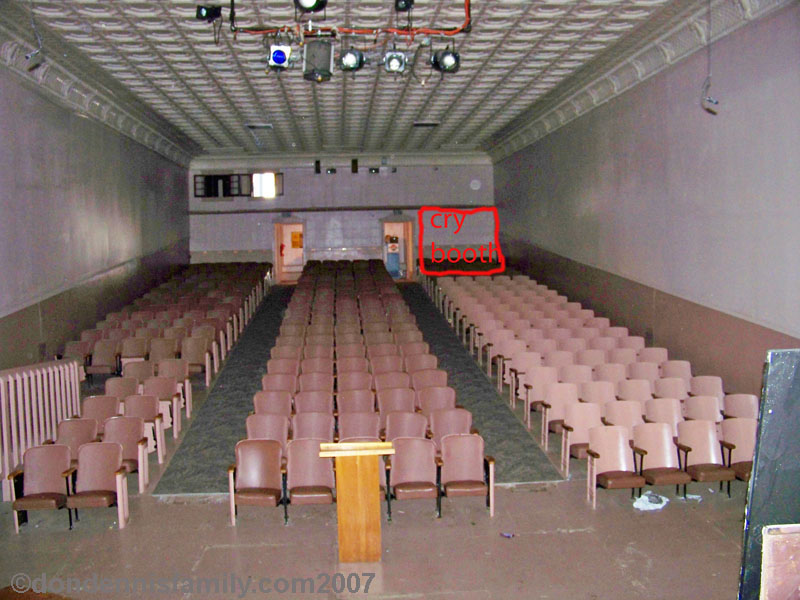 Used to be a cry booth in the back.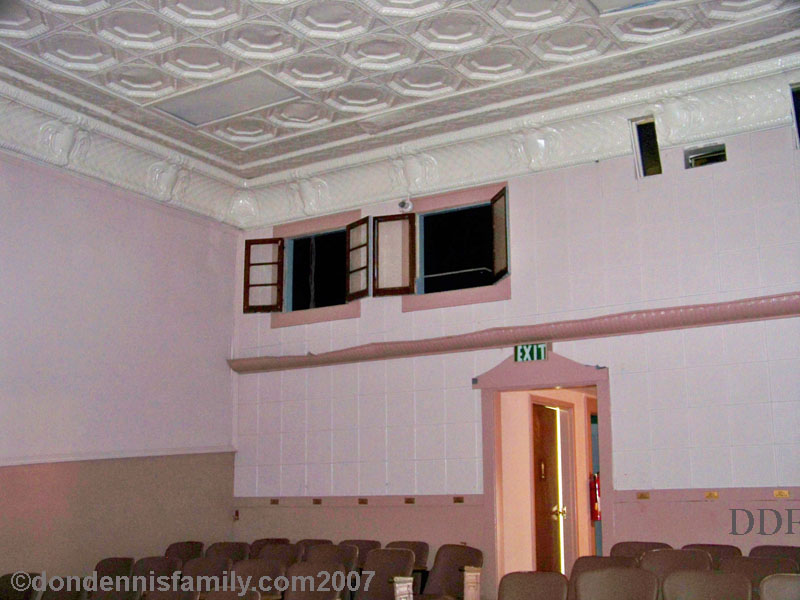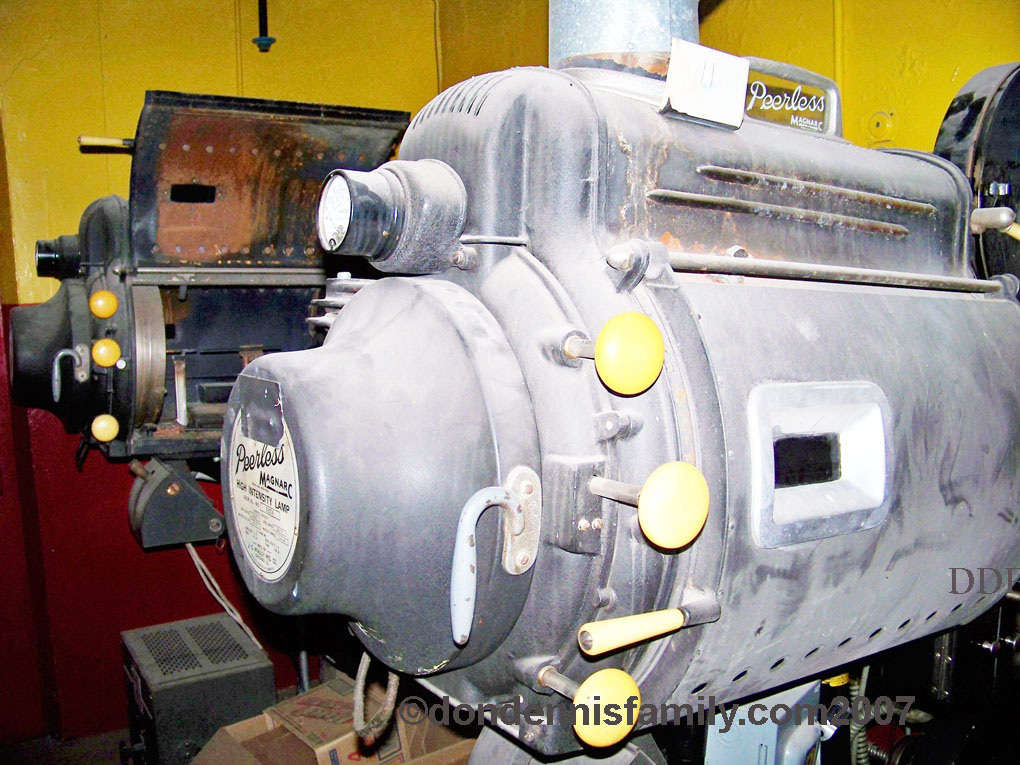 The old Projectors - used Carbon Arc to produce the light that projected the film to the screen. It used to
burn holes in the film that had to be cut out and the film strip spliced.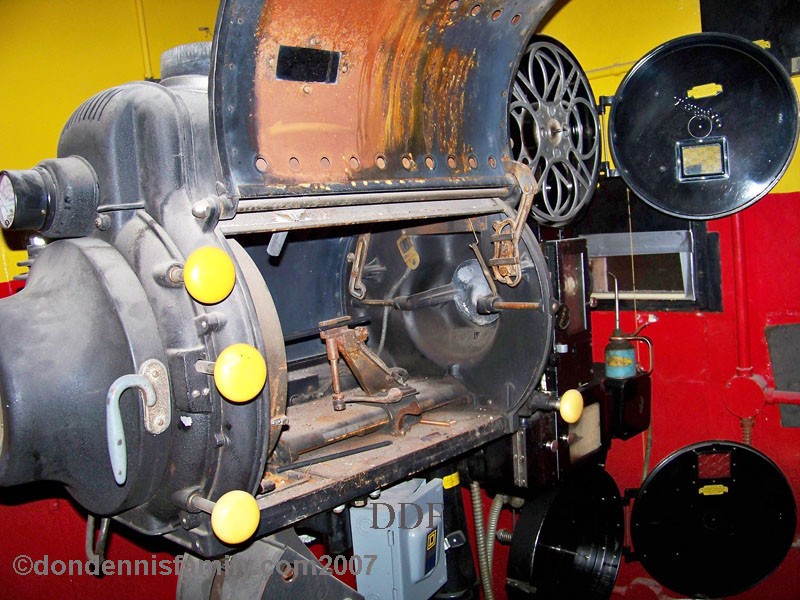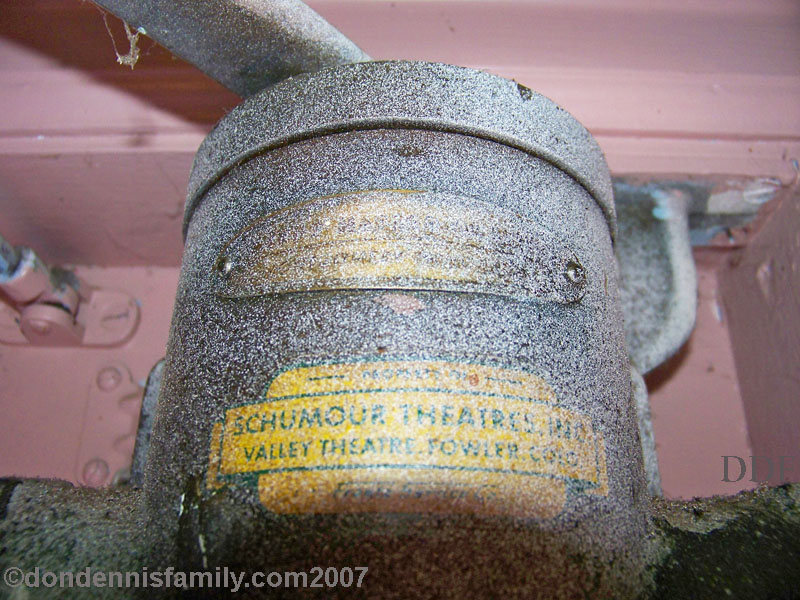 The front door opener
Schumour Theaters was a division of Gibralter Entertainment. Gibralter was a consortium of small chains in
Wyoming, Nevada, New Mexico and Colorado under president Charles Gilmour and
Wyoming theater chain owner M. C. Schulte. (courtesy Criag Daily Press). Note on the ticket at top of page,
Valley Theater, A Gibralter Theater, Fowler, CO. - dates when they owned it. Mitch Kelloff owned the
Valley Theater in the 50's and into the 60's.

The apartment upstairs was later turned into a youth center. In the 50's theater owners
would stay there and at one time it was rented to several Fowler girls out of high school.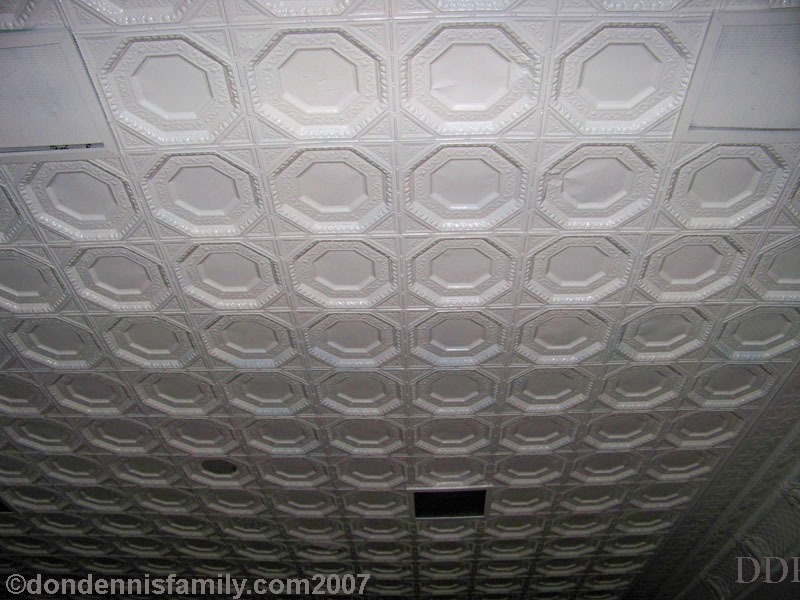 The ceiling in the main theater.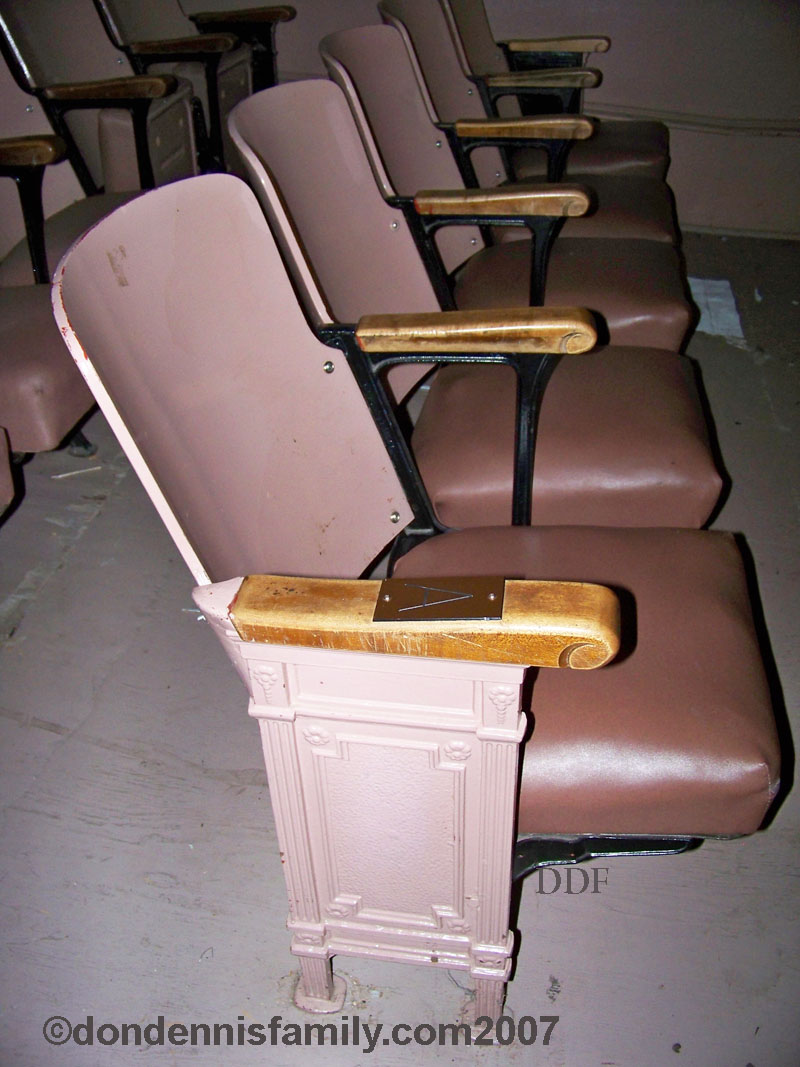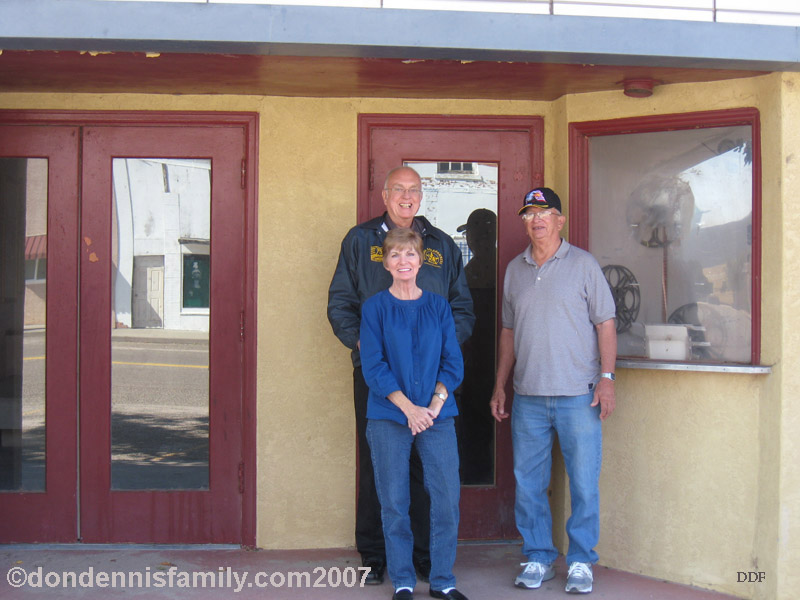 Don and Ann Dennis and Richard Pickerel waiting for the box office to open. Don and
Richard were projectionists in the late 50's at the Valley Theater.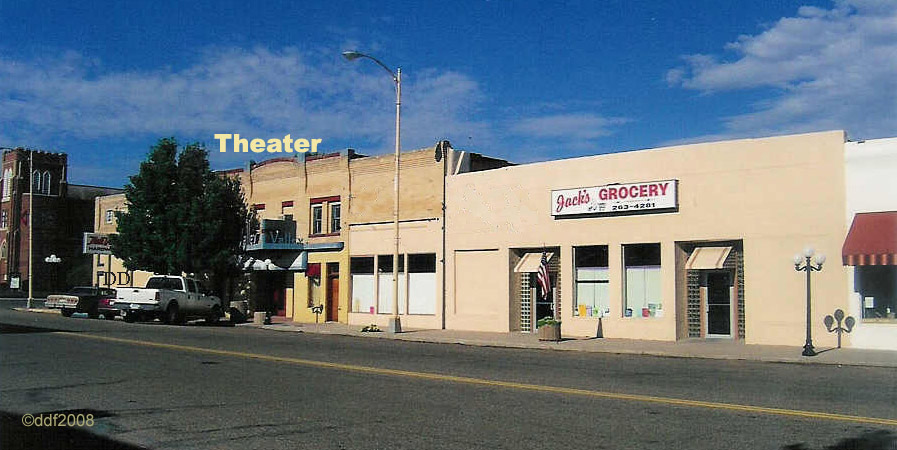 The following 12 pictures enlarge with a click. Got a tour
inside the old theater in Sept of 2011 - what memories!

The winding machine where
the reels were hand wound
after showing them. Also the
splicing machine.


Ticket taking....


The old projector - there
are two all hooked up and
ready to light, still in place.


Projection window, upper
right... viewing windows
upper left.


Proj room...reels stored lower
left, in order they were shown.


If Stairs could talk!!!


One could sit in the chair and
look down into the theater.
Spotlight used for plays etc.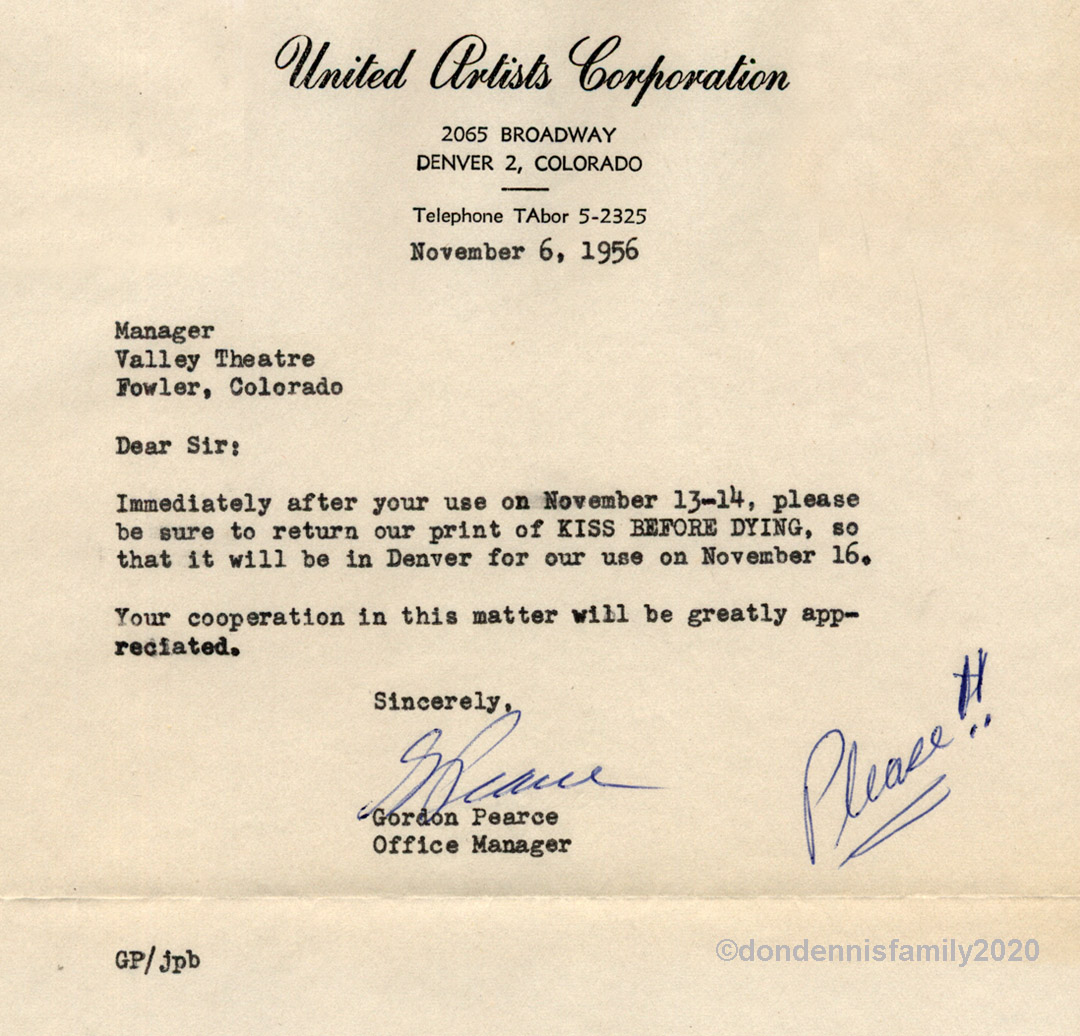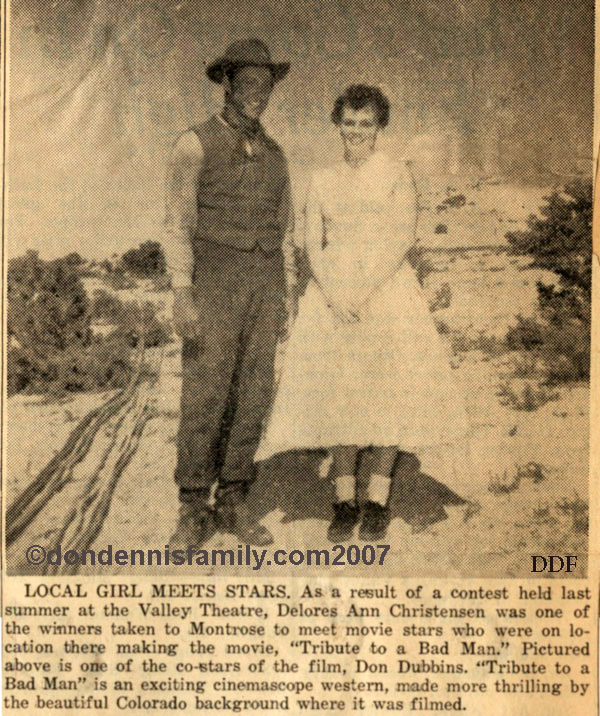 Valley Theater Contest

1945 - Star Theater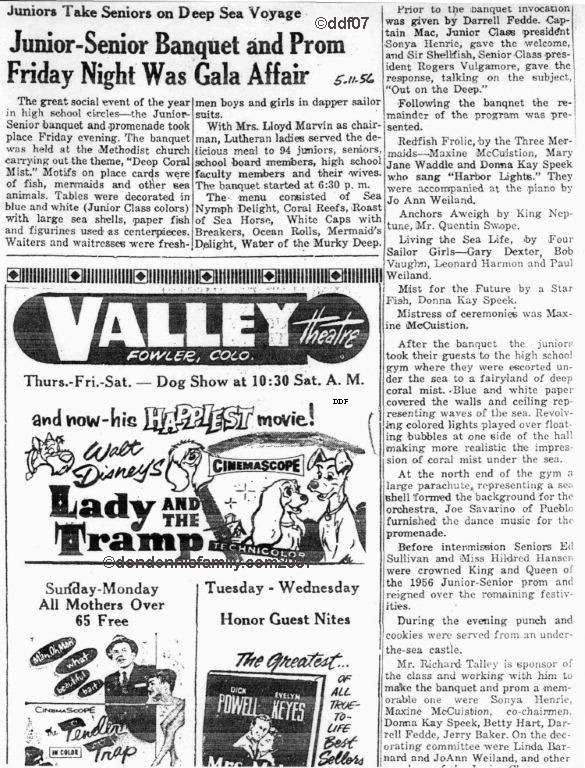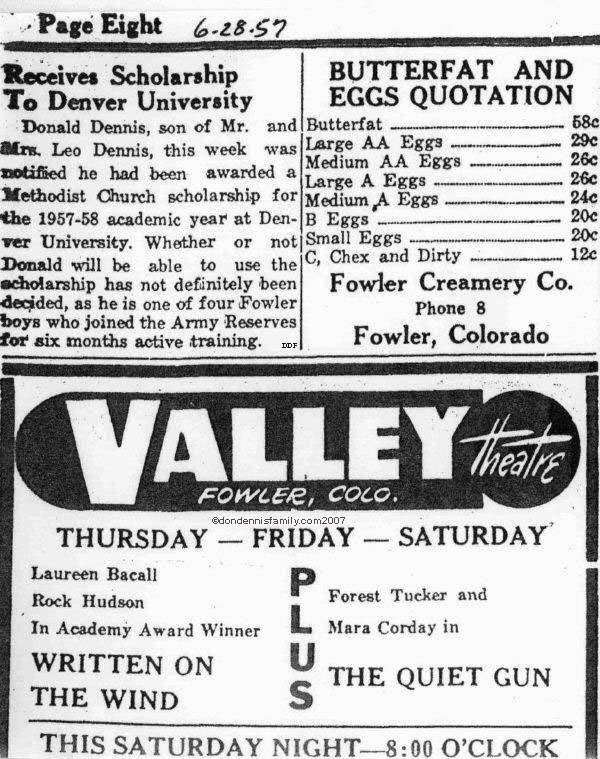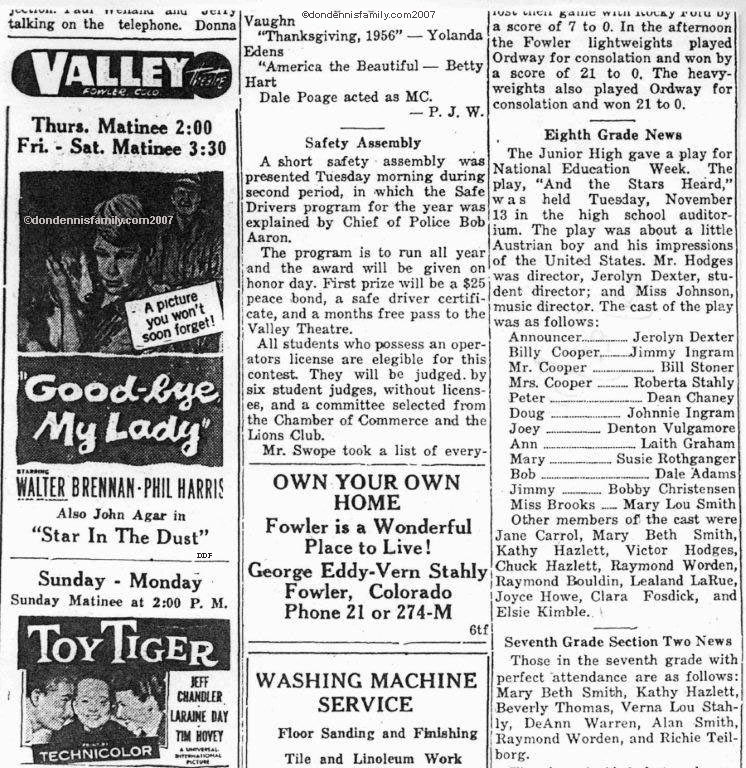 1957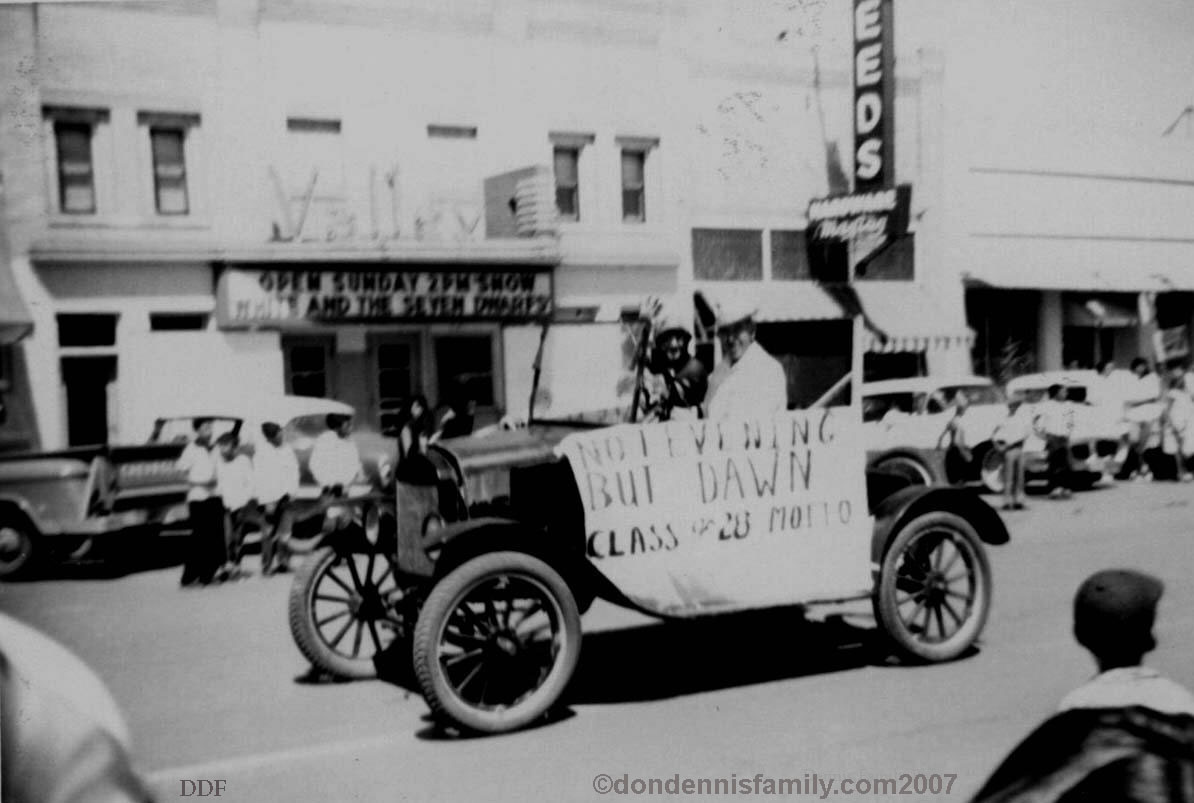 1958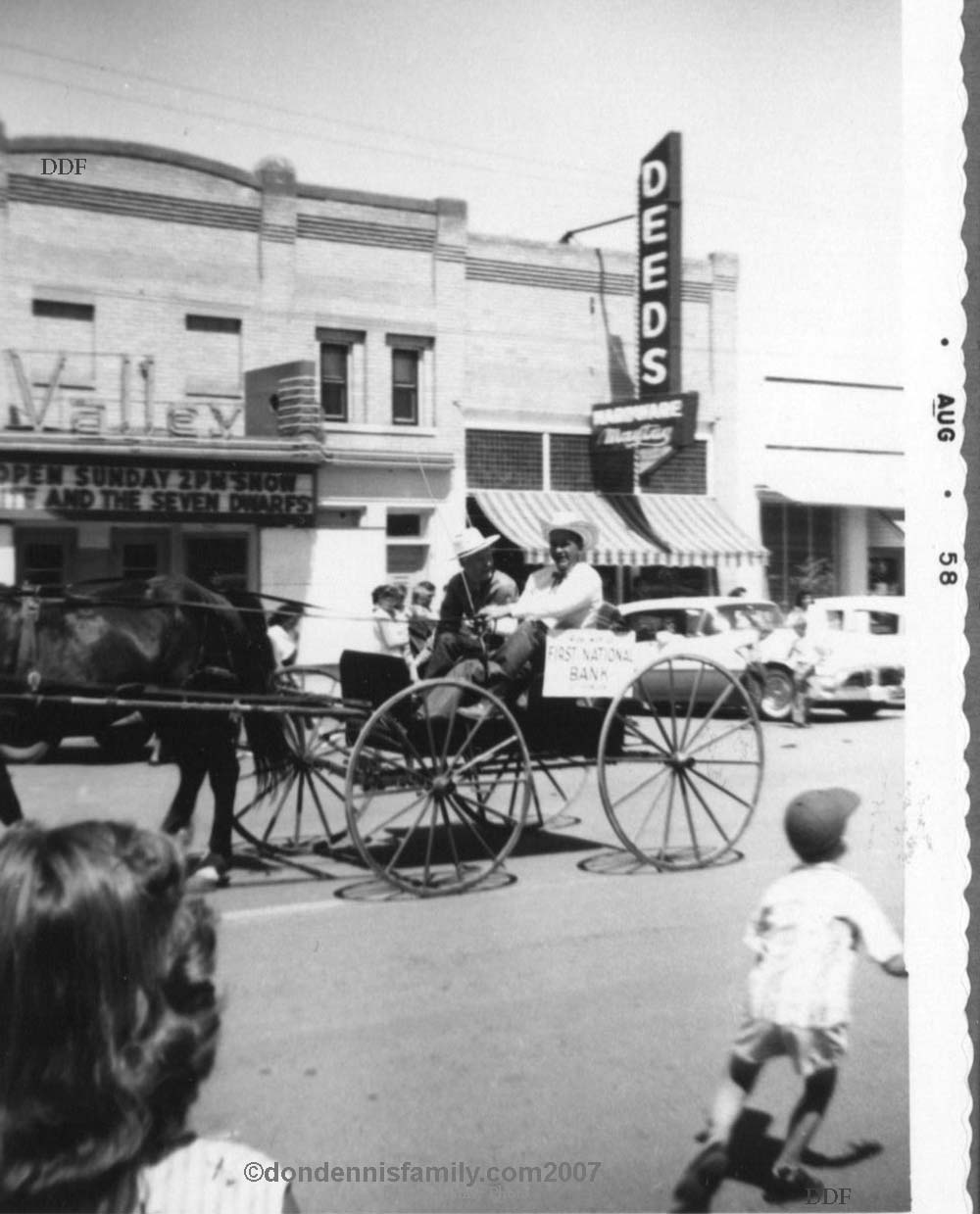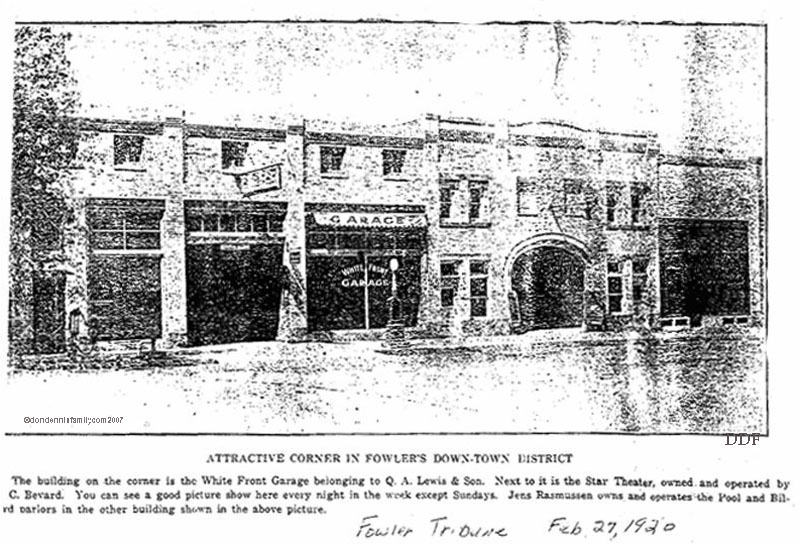 Thank you Charise Boomsma for the interior pictures... To the Fowler Tribune for their contributions - the rest from Dennis Family Archives.