RELIEF FOR AMERICANS IN PHILIPPINES
NEWSLETTER AUGUST 1944
NAMES OF SOME KNOWN DETAINEES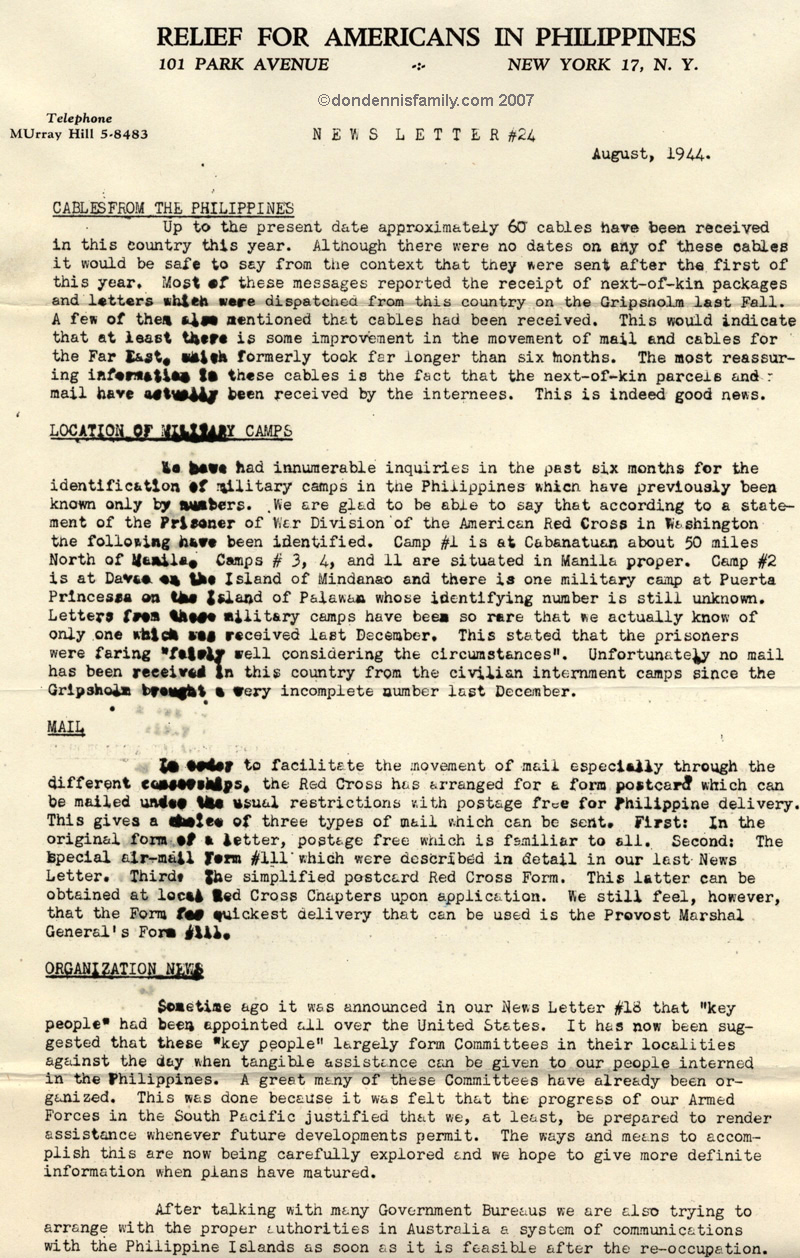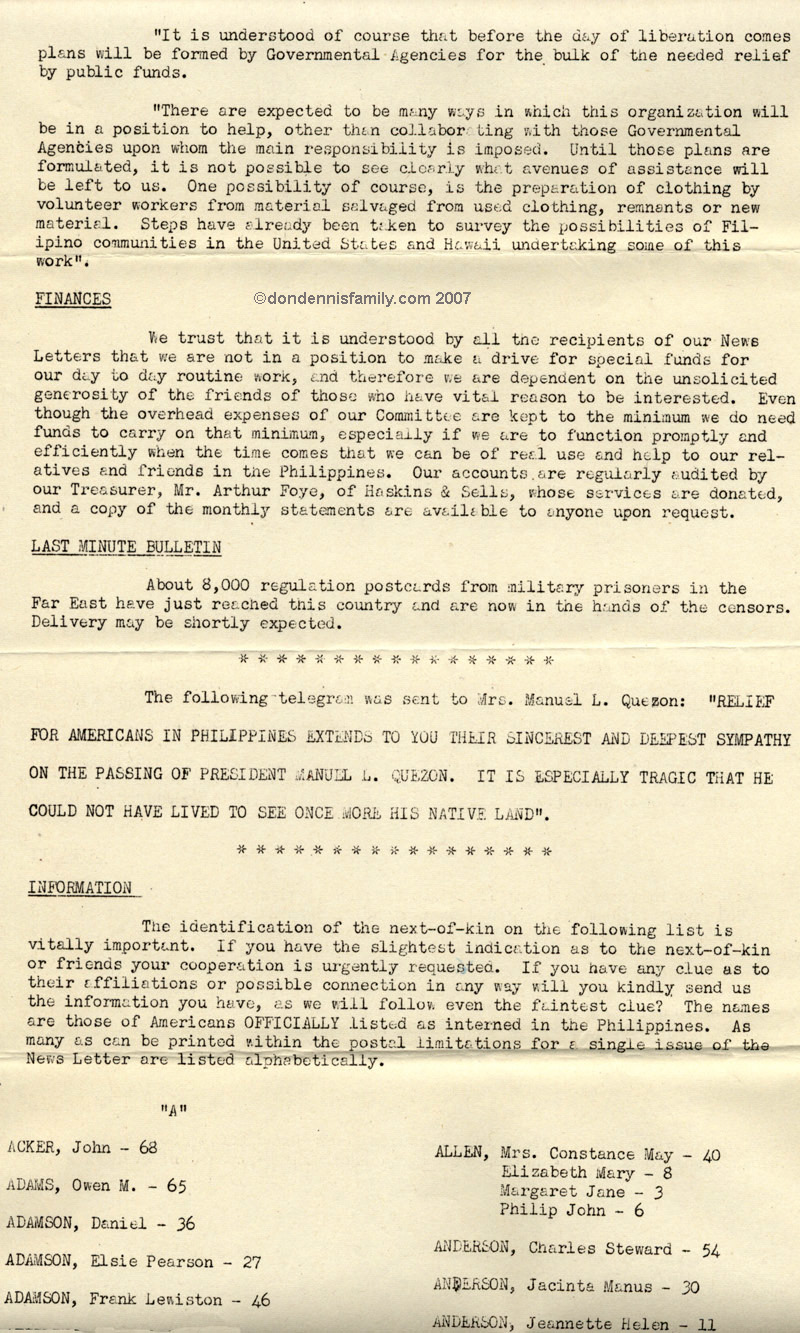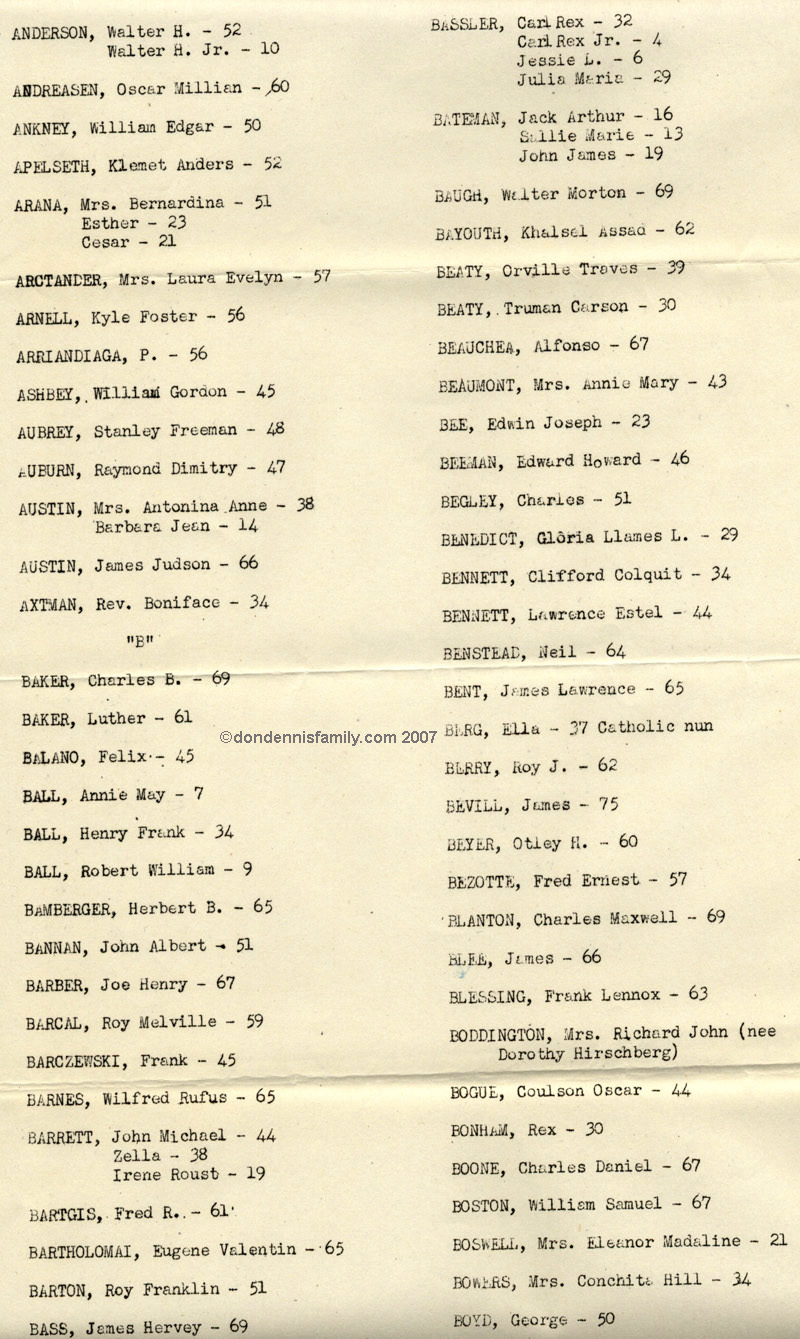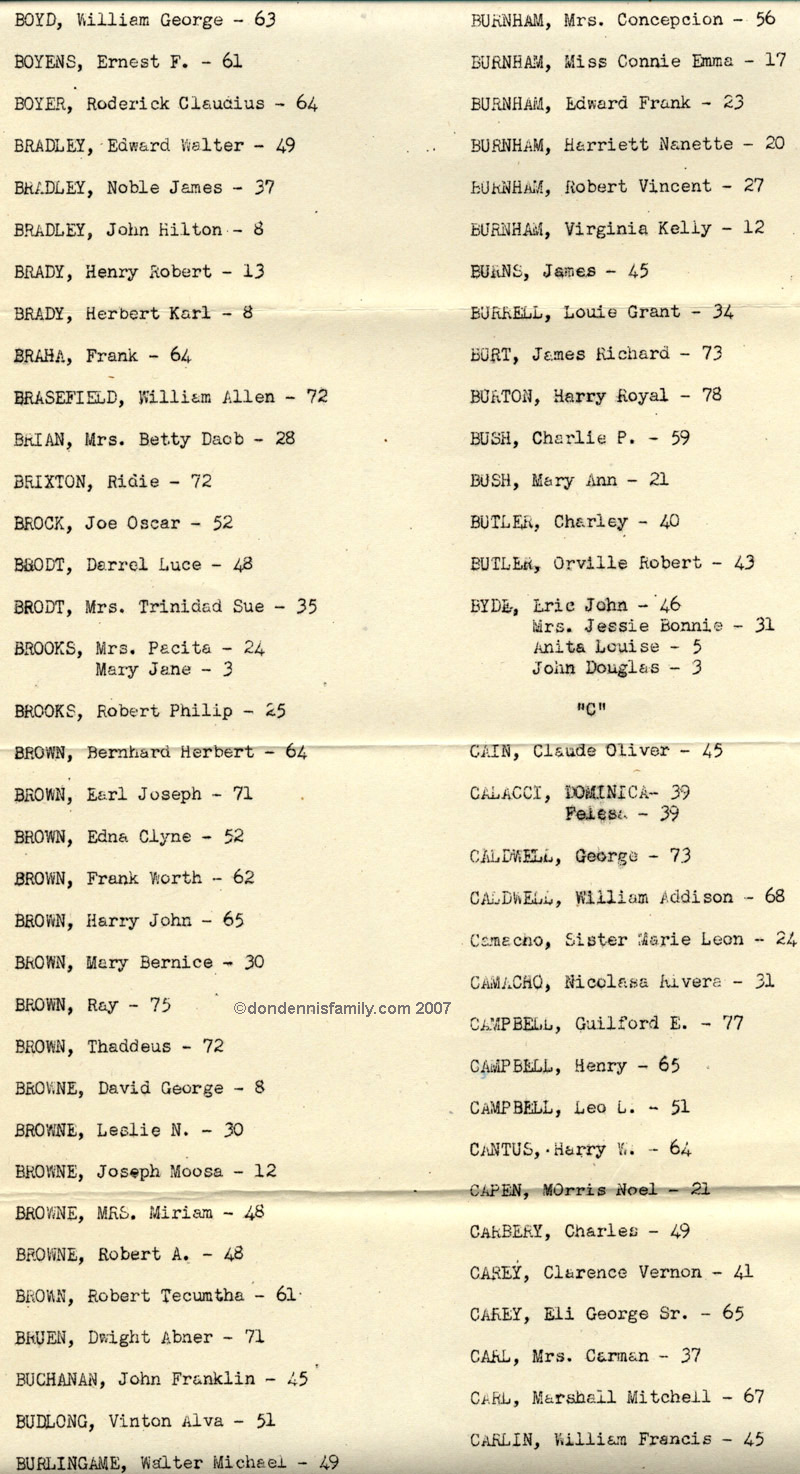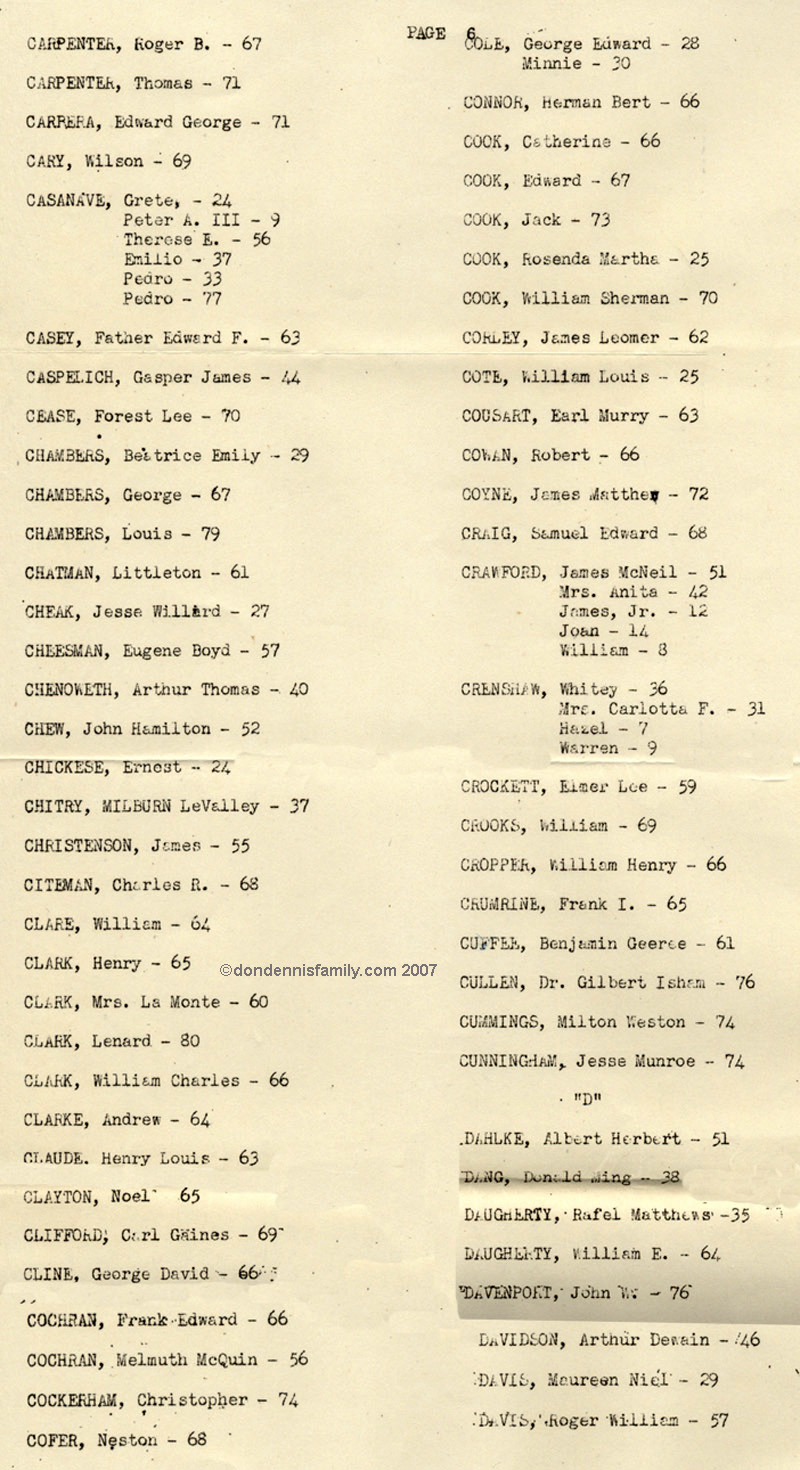 And those names were all they had room for in this mailing.
POW NEWSLETTERS - FAMILY INFORMATION AND NAME LISTS OF INTERNEES
All Material is watermarked with invisible overlay or marks and/or web page name
No individual, facebook page, pinterest or any other group, nor website, blog, or any other entity
has permission to post any intellectual property from dondennisfamily.com.
Email us for inquiry regarding publishing our material.




Put Website in Subject Line