War Department Instructions to POW Families
1944
Second Lieutenant Harry Louis Turner Sr was in a Japanese POW camp in the Philippines until they were going to transfer these prisoners to the Japanese mainland to a POW Camp. The ship was bombed by the Allies, not realizing American POW's were on the ship, and he died. His wife, Joan Clair Turner and small son, Harry Louis Turner Jr., were eventually repatriated to the United States from Camp Holmes Internment Camp, Baguio, Philippines. This correspondence is to Harry Turner Sr's mother.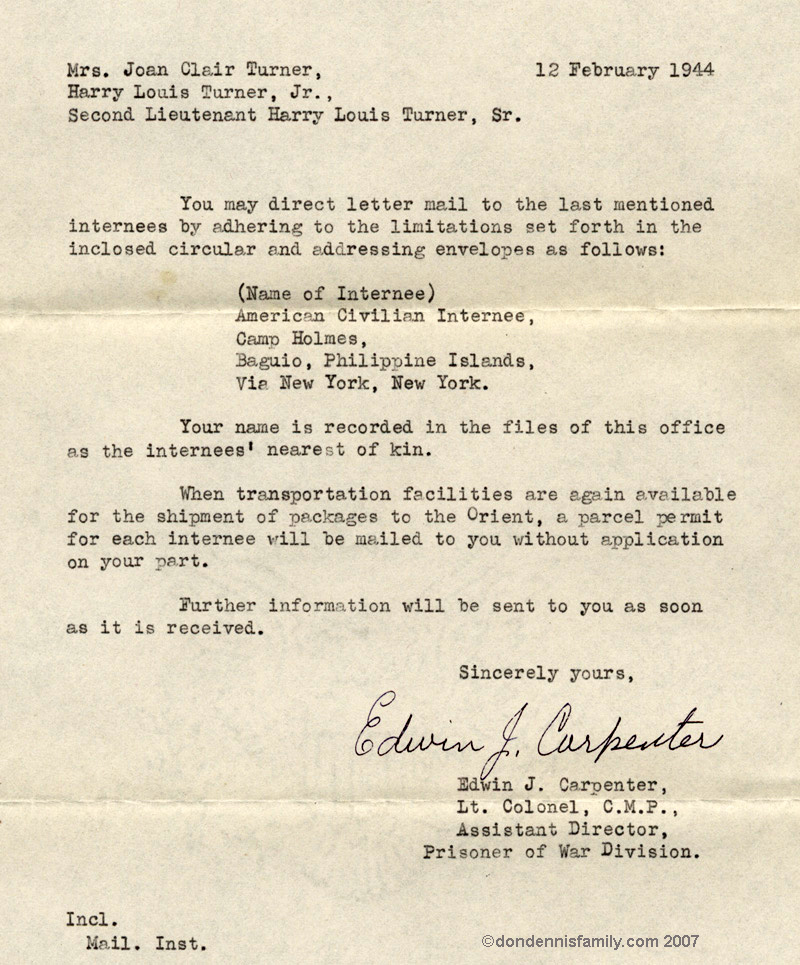 The letters below were received by the family in 1943, citing Japanese Mailing Instructions and other matters.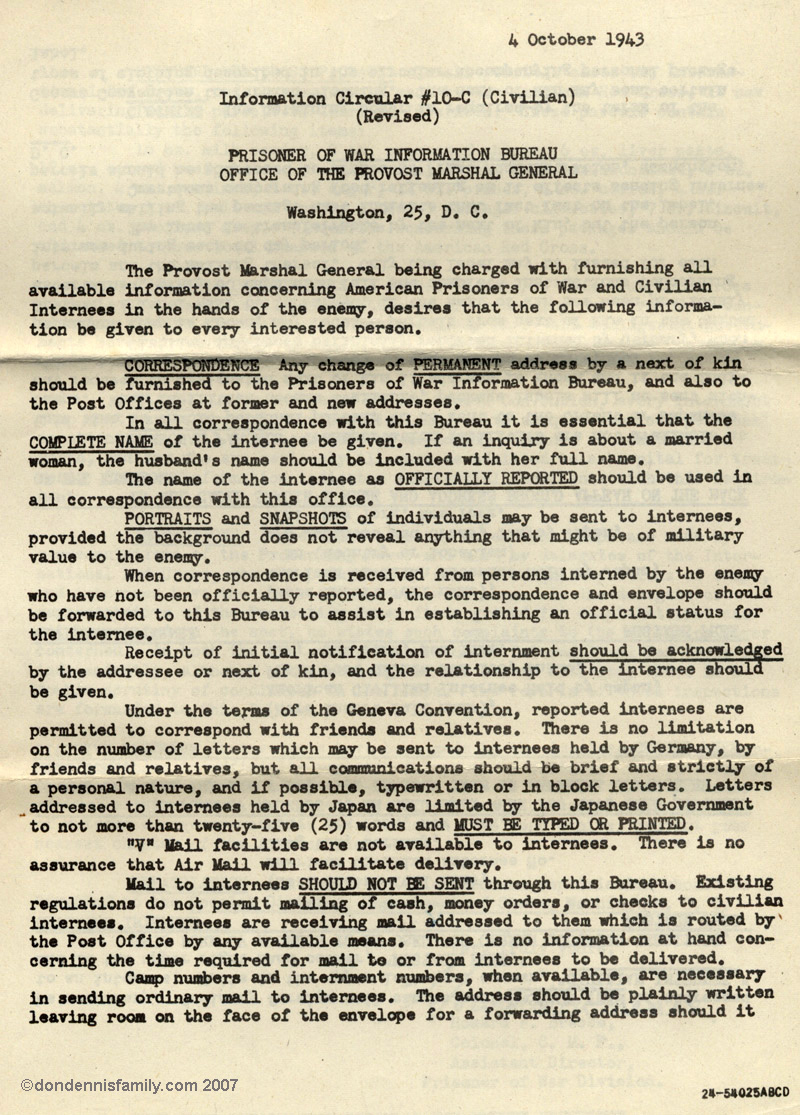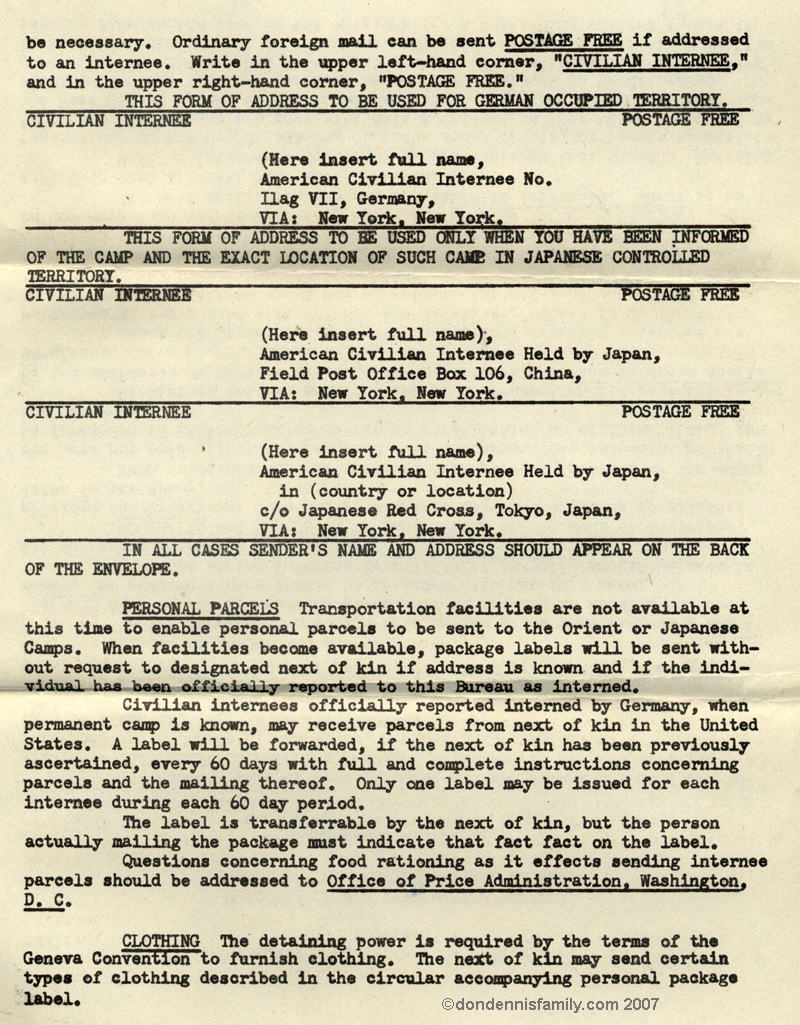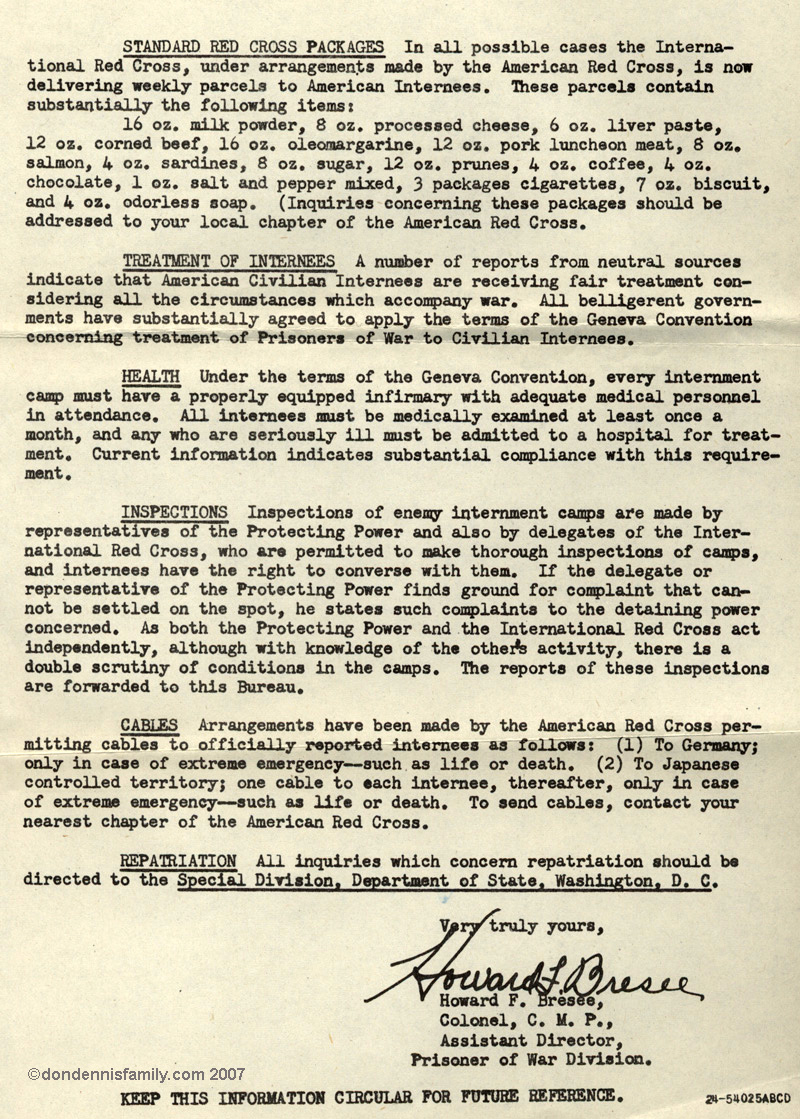 POW NEWSLETTERS - FAMILY INFORMATION AND NAME LISTS OF INTERNEES
All Material is watermarked with invisible overlay or marks and/or web page name
No individual, facebook page, pinterest or any other group, nor website, blog, or any other entity
has permission to post any intellectual property from dondennisfamily.com.
Email us for inquiry regarding publishing our material.




Put Website in Subject Line